Knowledge is Power
Empower your organization with new knowledge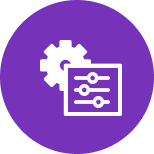 E-learning platform
Our e-learning (LMS) platform is made for modern corporate needs and meanwhile is extremely simple to implement and manage.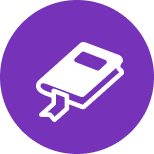 Safety inductions and e-learning courses
Perform Work safety, Fire safety, Personal data protection or any other internal e-learning within your organization.

CyberAwareness and phishing simulation
Platform comes equipped with our top class CyberAwareness e-learning contentent and phishing simulation product - DePhish.
The return-on-investment for e-learning can be 50%-60% greater than for traditional training (Syberworks).
Learning through e-learning requires up to 60% less time than learning in a typical classroom setting (Brandon-Hall Study).
E-learning consumes up to 90% less energy than traditional classroom setting, reducing CO2 by up to 85% (KDW).
Mūsu klienti

"Ļoti viegli un saprotami tiek izskaidrota mācību platformas lietošana gan no apmācību vadītāja, gan studenta puses. Vajadzības gadījumā Cloudstudy pārstāvji sniedz tiešsaistes konsultācijas, iespēju robežās veic tehniskos uzlabojumus, kā arī piedāvā iespēju individuāli pielāgot jau iepriekš izstrādāto mācību moduli."
Latvijas Televīzija
"CloudStudy apmācības platformu izmantojam vairākus gadus. Tā ir ērta darbiniekiem. Apmācības var iziet sev vēlamajā laikā. Pārskatāma lietotāju statistika, kas palīdz sekot līdzi darbinieku veiktajām apmācībām. Kā "bonuss" ir pikšķerēšanas kampaņa, kas palīdz darbiniekiem labāk atšķirt SPAM e-pastus no īstiem."
Simltenes novads
"Cloudstudy ir ērti lietojama e-mācību platforma, kuras izmantošana neprasa papildus prasmes tās lietotājam. E-mācību saturs ir ērti sasniedzams, apskatāms un mācību progresu var nepārtraukti kontrolēt. Satura veidotājiem tiek nodrošināts profesionāls tehniskais atbalsts mācību materiālu sagatavošanai un ievietošanai e-mācību platformā. Cloudstudy platforma ir veiksmīgs risinājums korporatīvo e-mācību organizēšanai."
Rīgas Siltums



Request a free trial today, to start testing and training your users